I've just got my hands on an MPD18.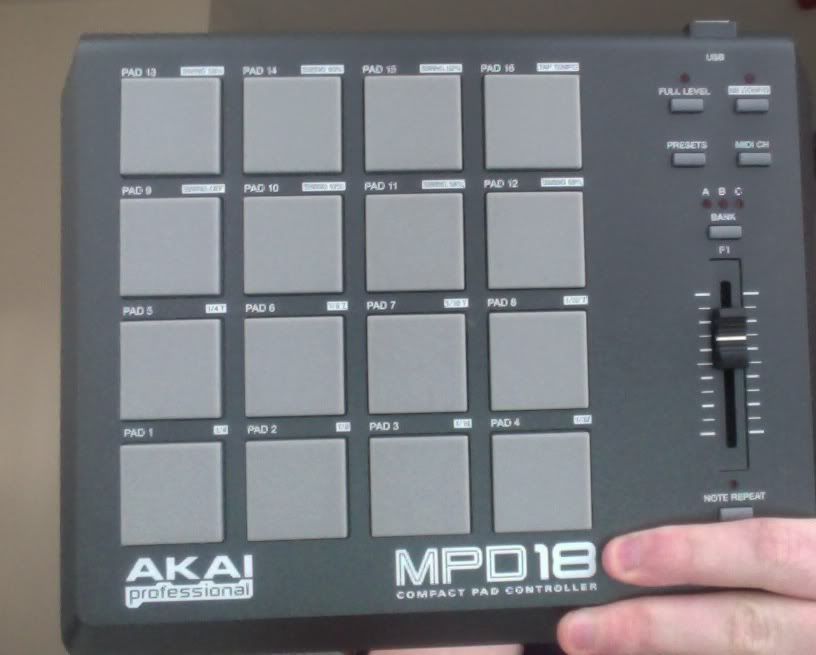 My primary controller, the launchpad, lacks velocity sensitivity, so I purchased an MPD18 to control the drums for live performances much like the fantastic galapagoose.
It worked straight away and linked automatically with drum racks in ableton live and kong in reason, but the sensitivity was shockingly poor. You had to smash them to reach a reliable velocity.
Since I was looking to be only performing the MPD18 pads with only one hand I needed them to be much more sensitive.
Luckily plenty of people online have vouched for a simple and cheap solution to this problem.
By removing the plastic fader (it takes a strong tug), then unscrewing the back panel, you can expose the rubber sheet that makes up the drum pads.
With this sheet attach roughly 4 layers (to taste) of electrical tape to the circular parts on the back of each pad.
By the end it should look something like this;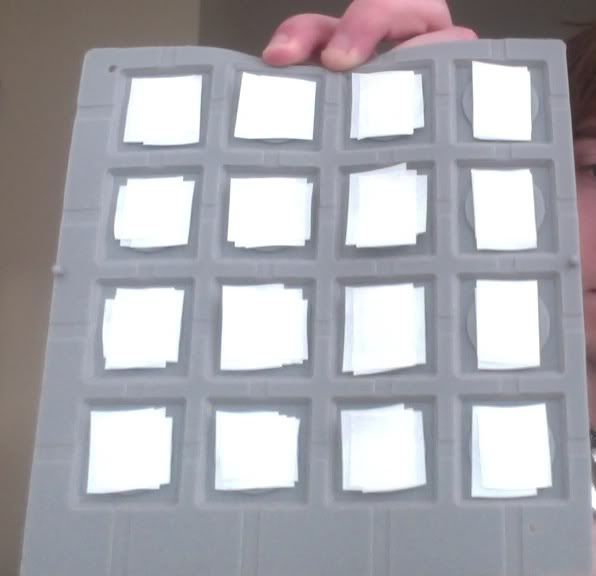 This trick reduces the gap between the pads and the sensors meaning that the pads become a lot more sensitive. It does violate your warranty but it makes the controller actually usable.
With this I found that I could comfortably play the MPD18 with one hand and still have quite a dynamic range of MIDI velocities to work with.
Its first semi-public outing will be with QUBe this wednesday (when were not playing cowpong we make some interesting music). I will be using the MPD18 alongside my joystick effects controller. The two in combination can make some pretty otherworldly sounds.